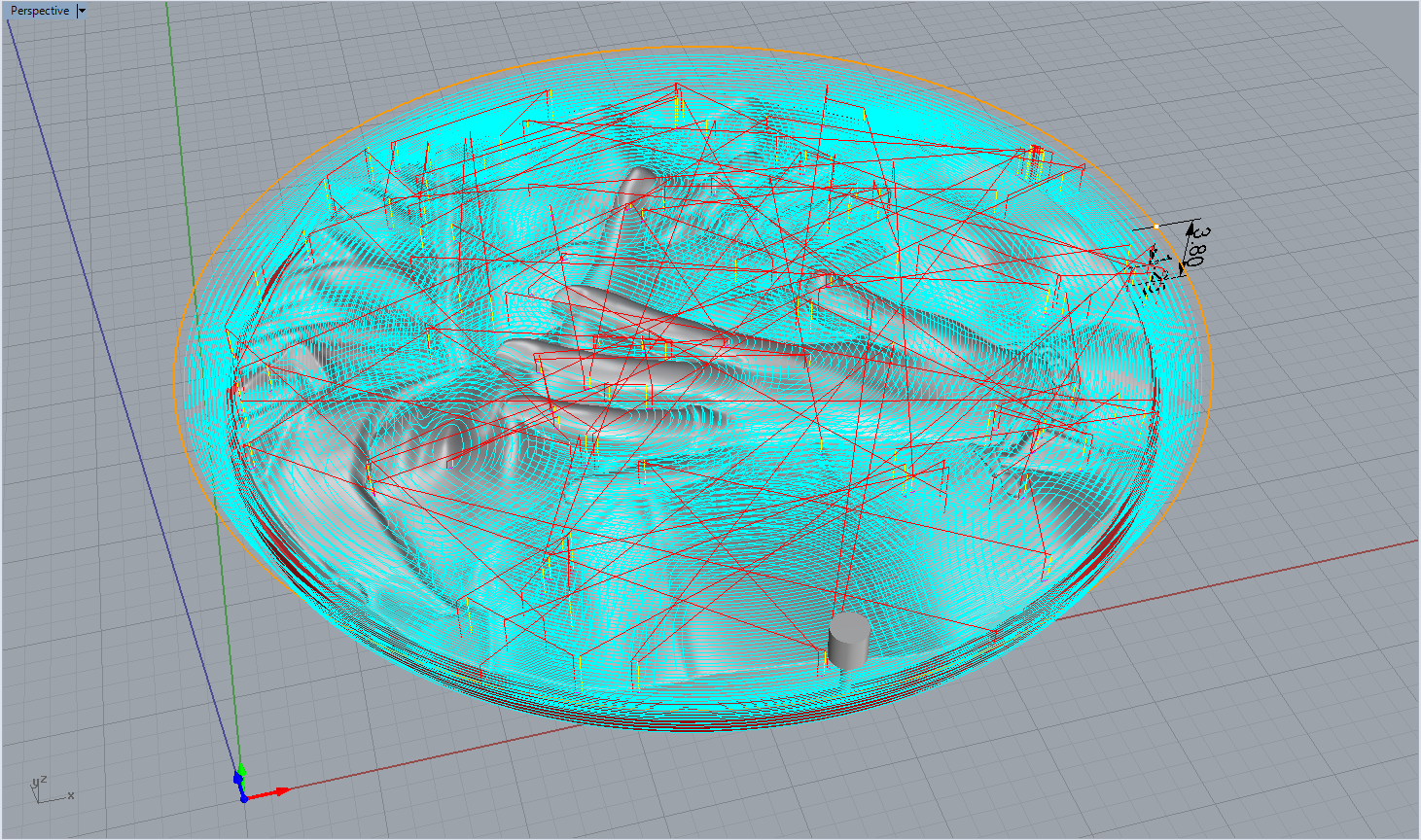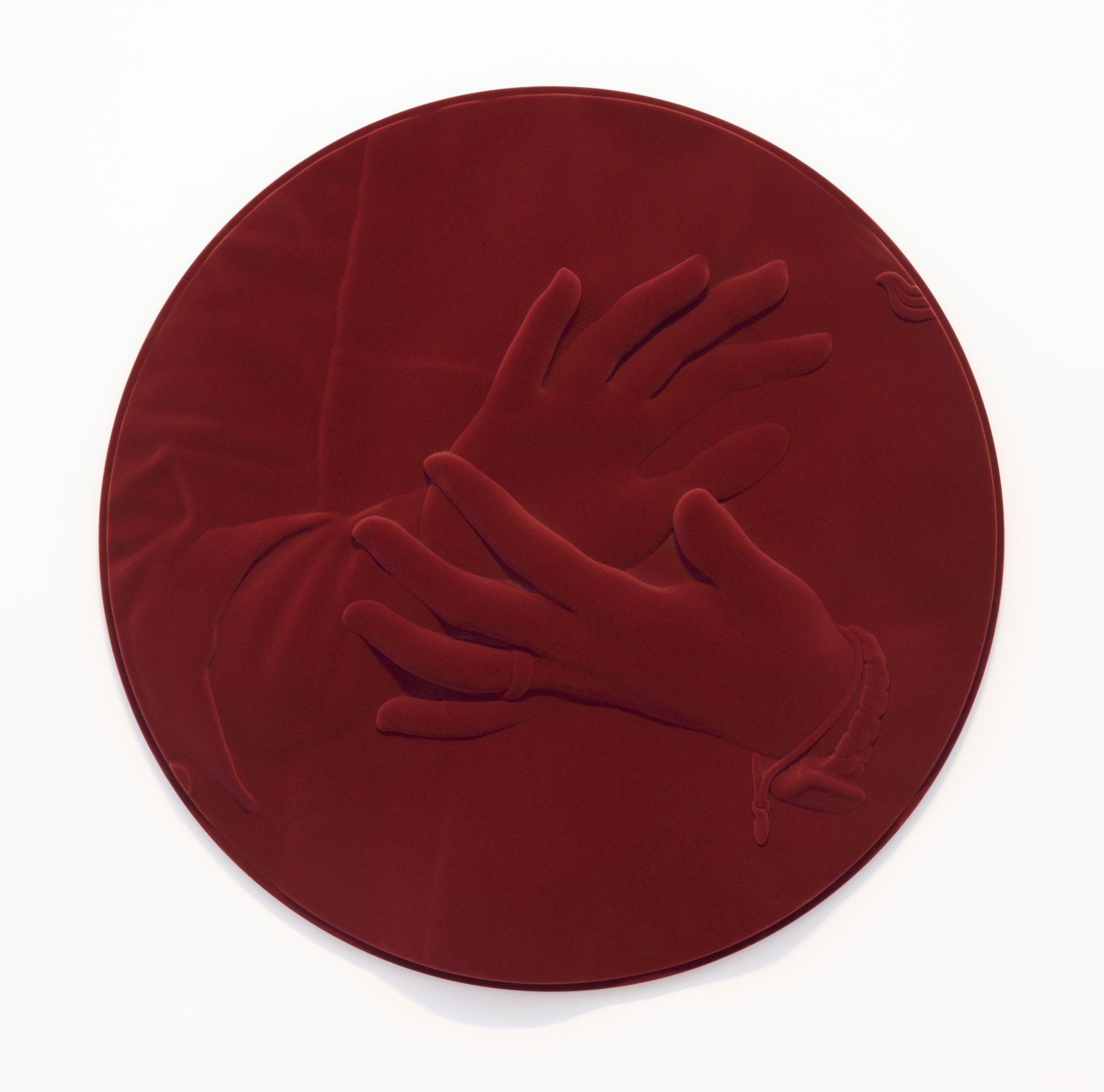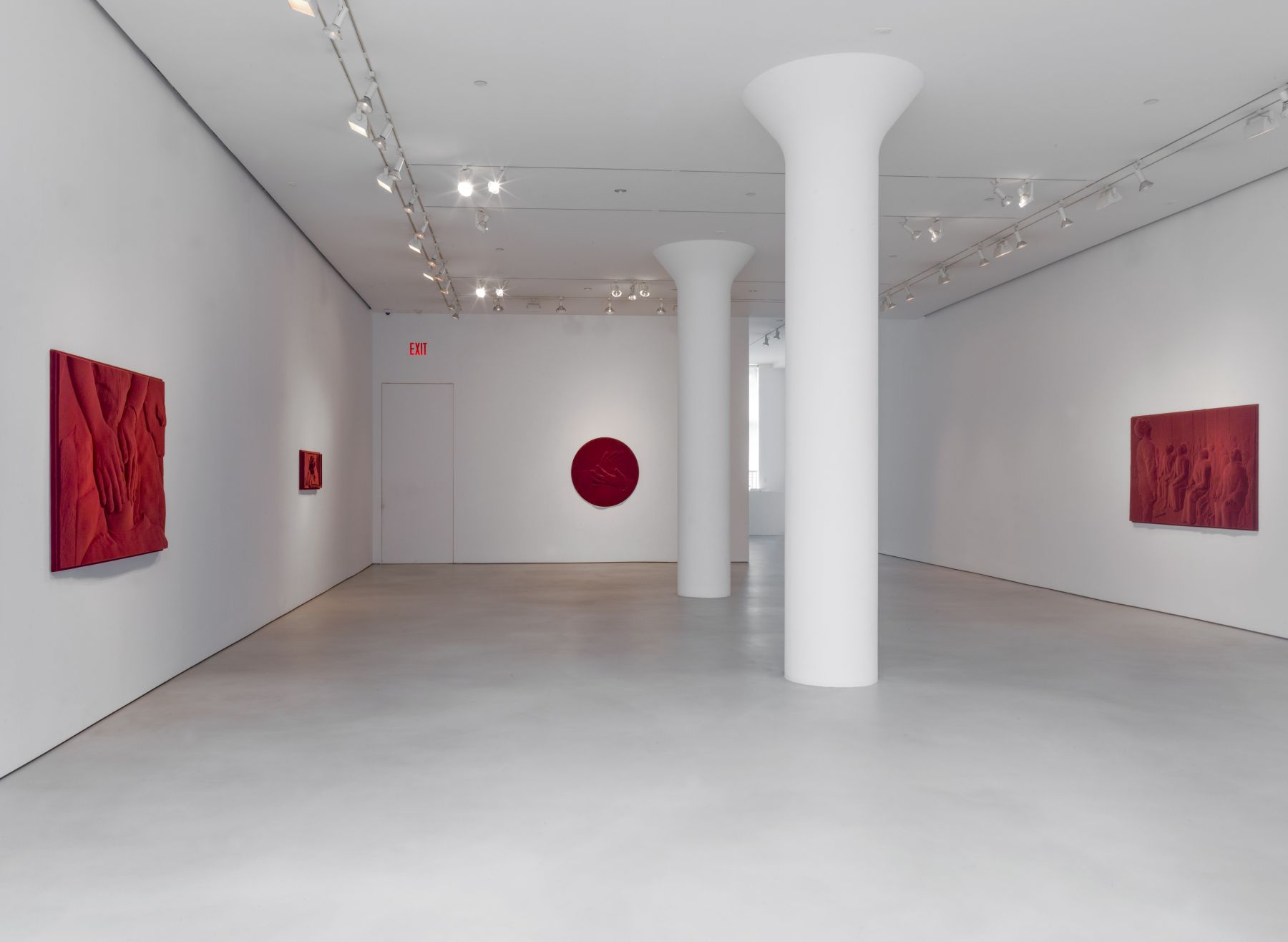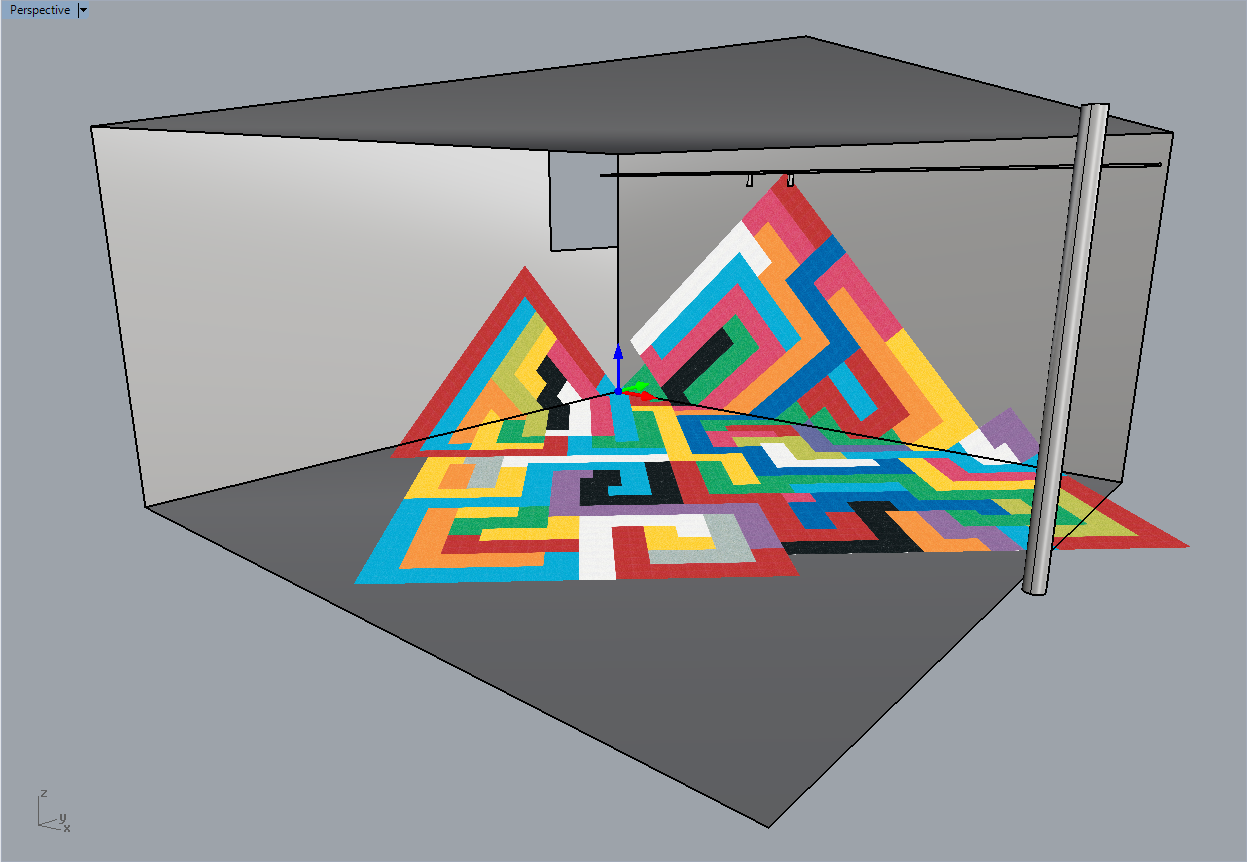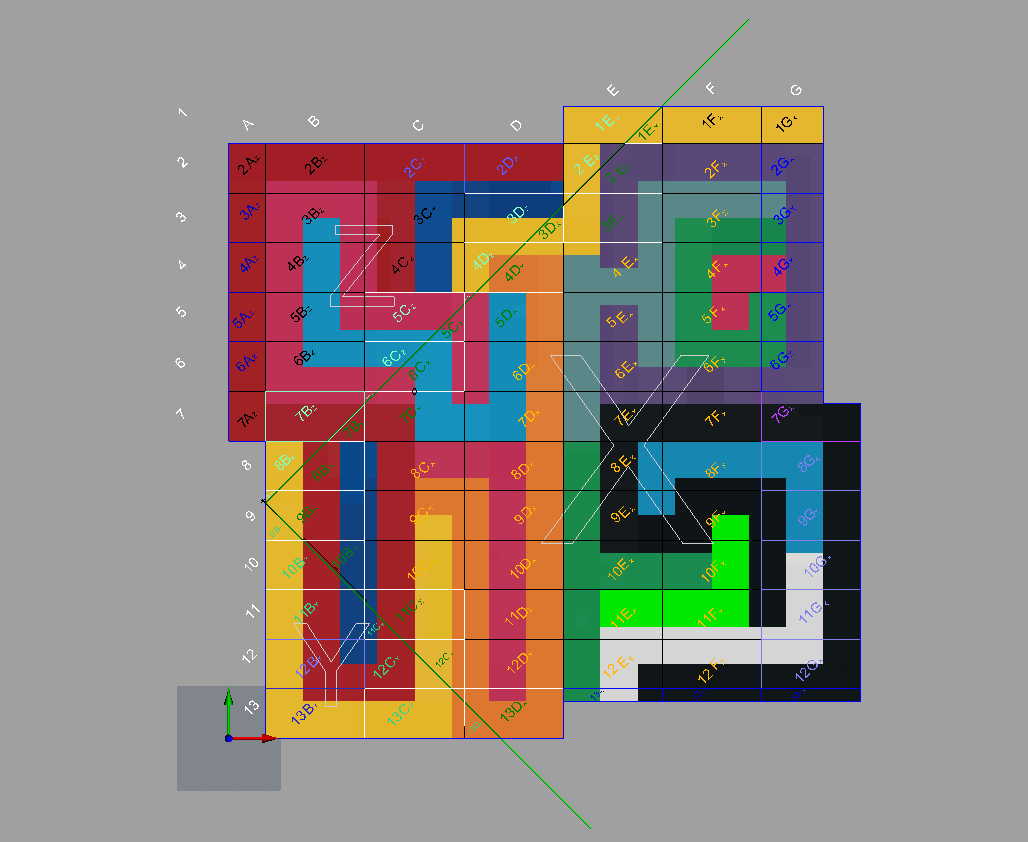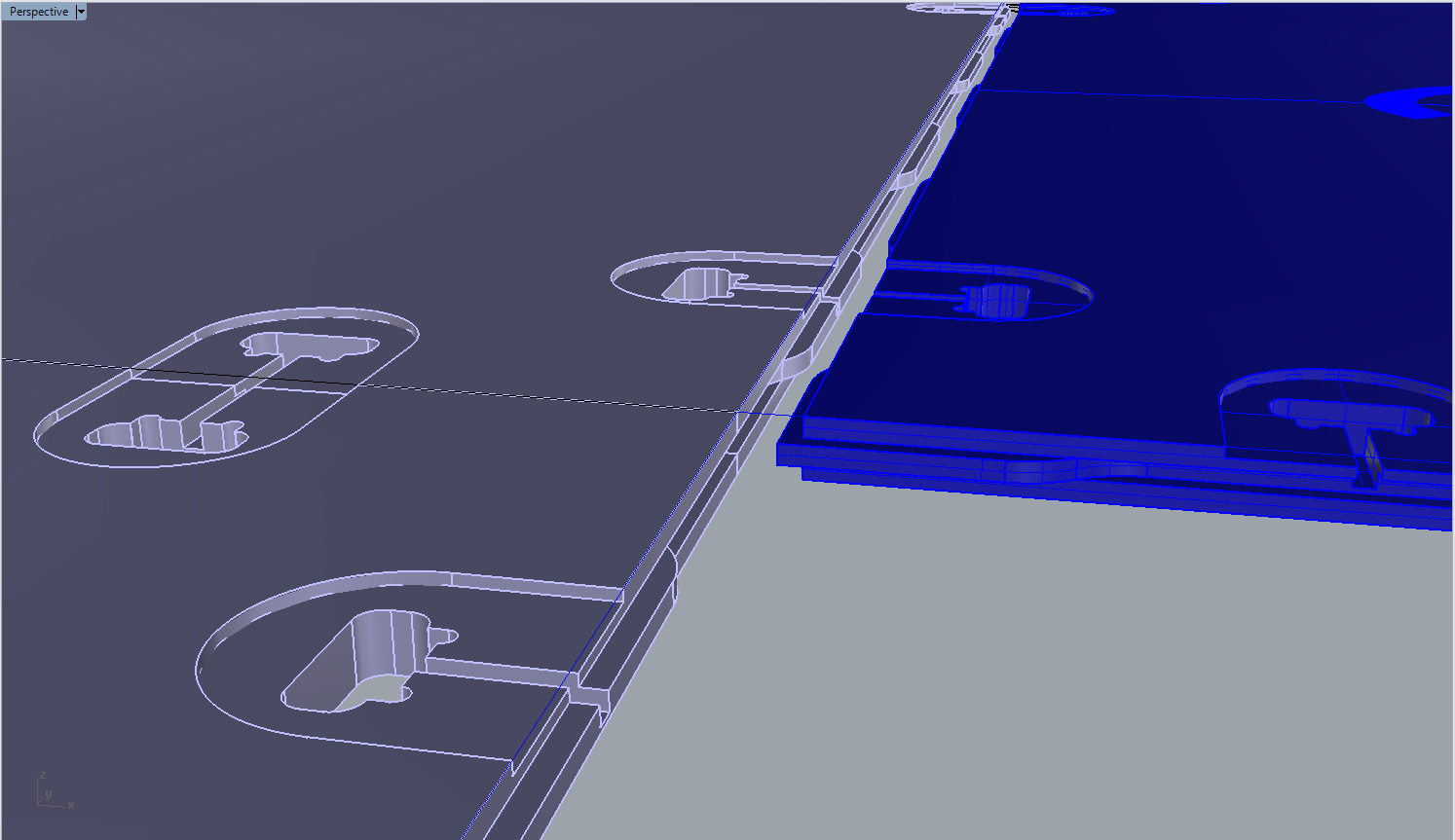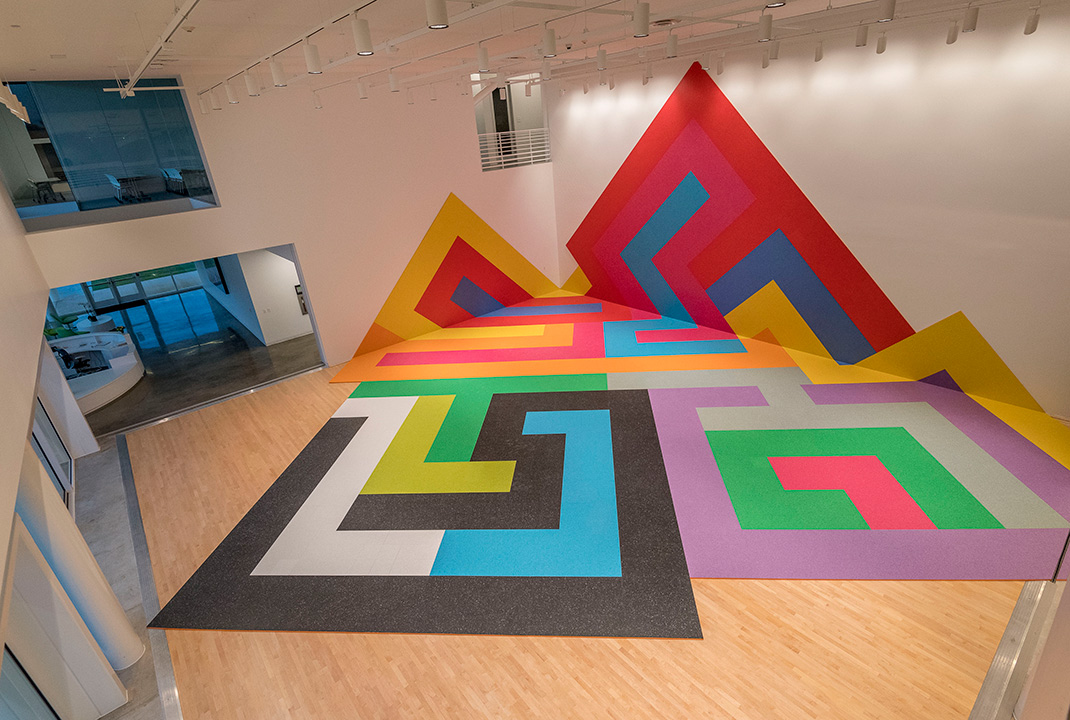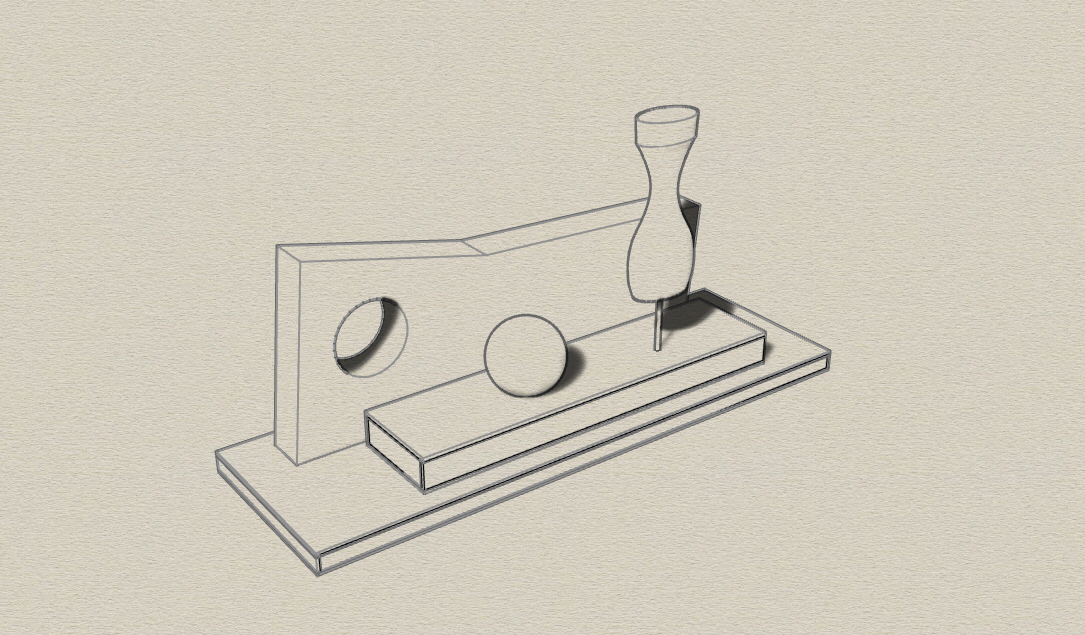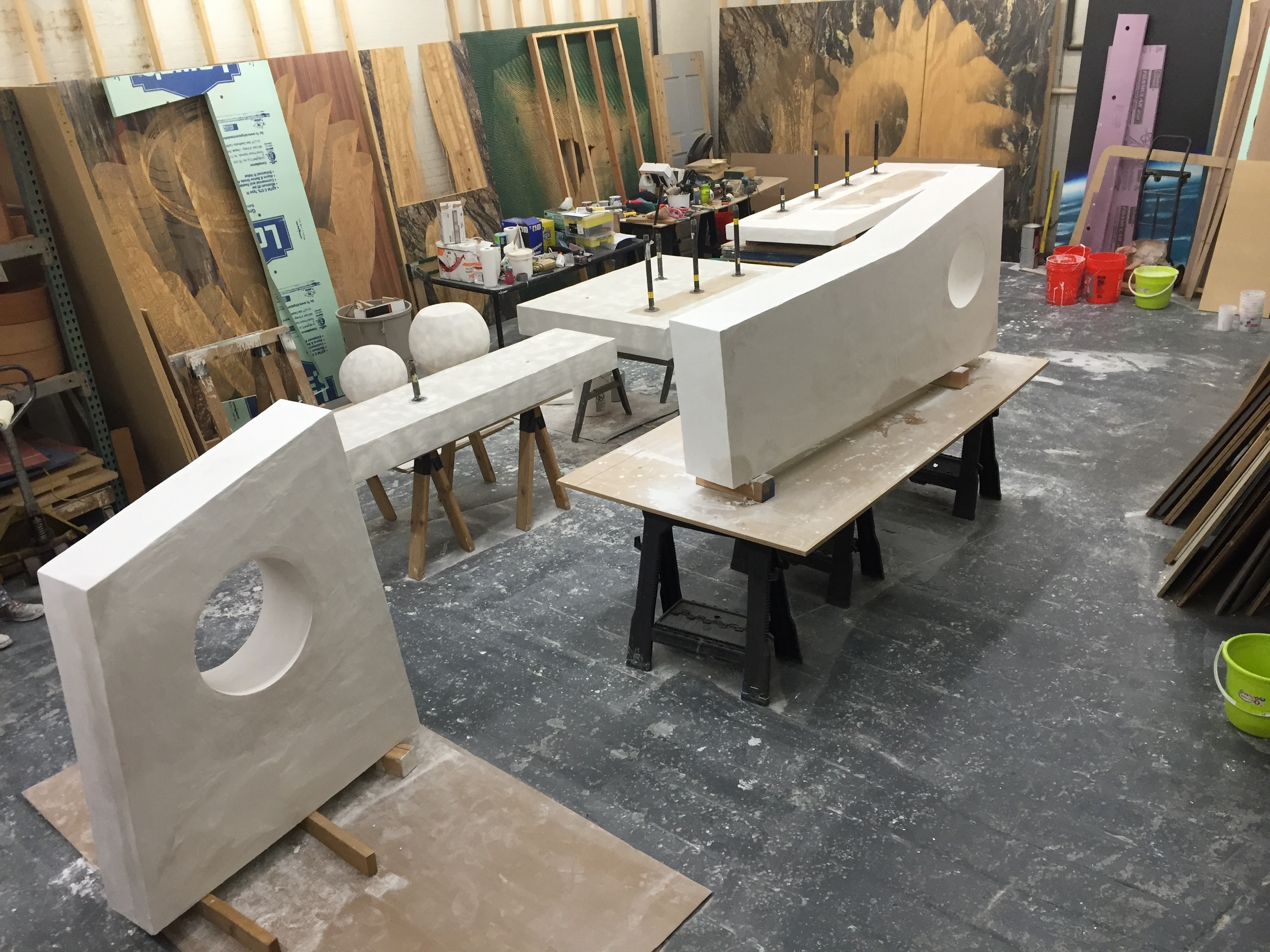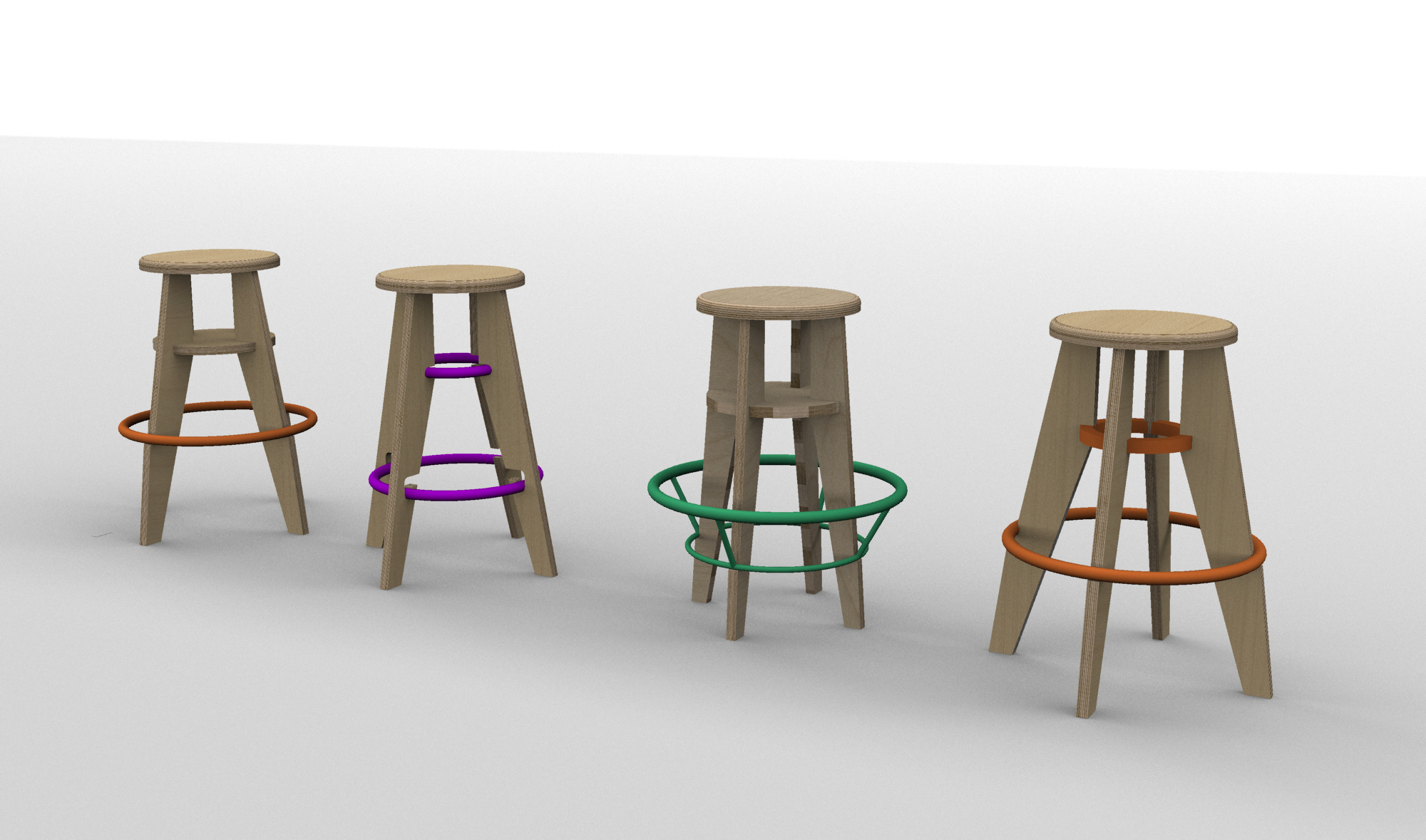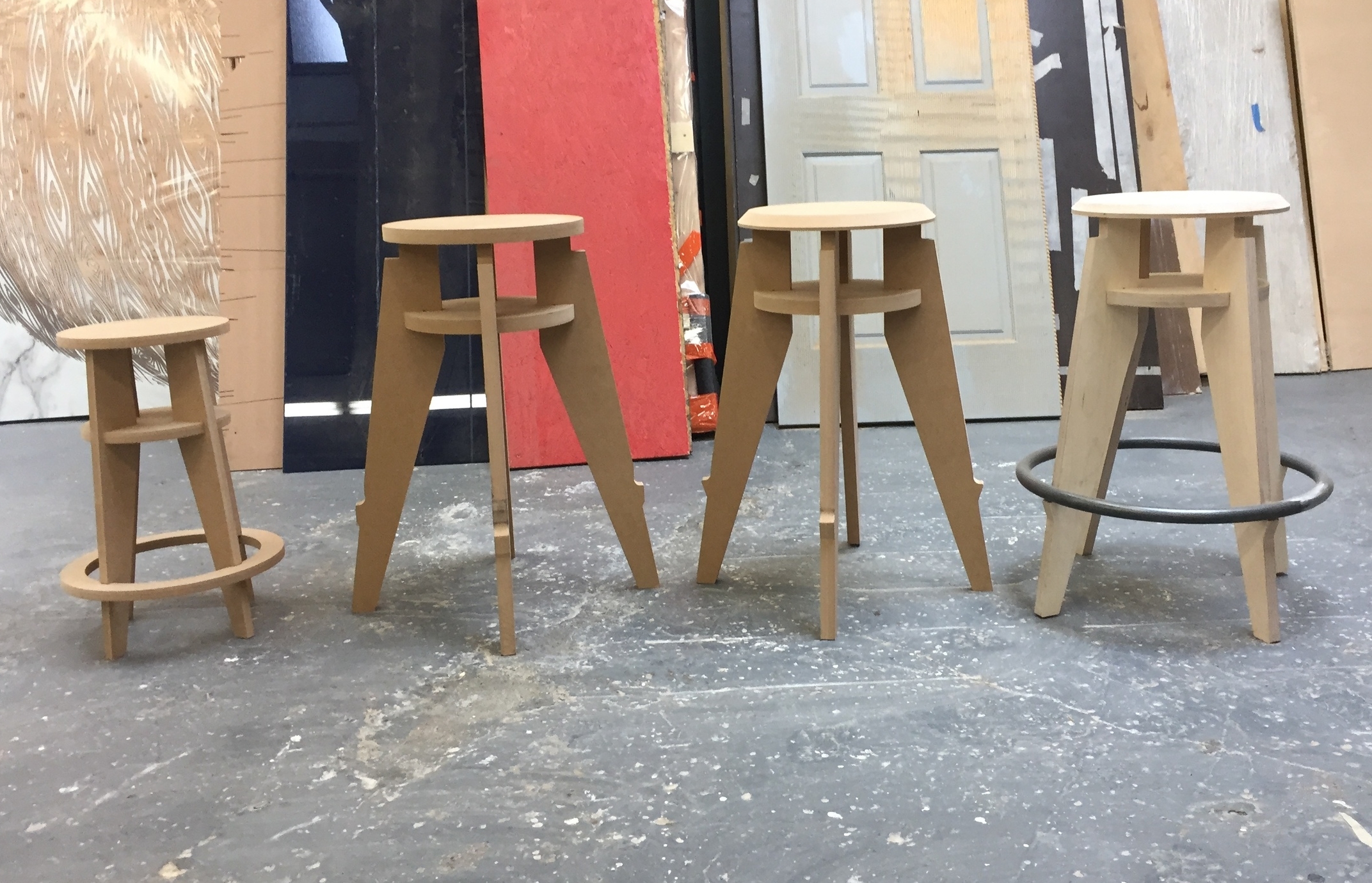 Stool development
Prototype design for batch production (Christopher Specce).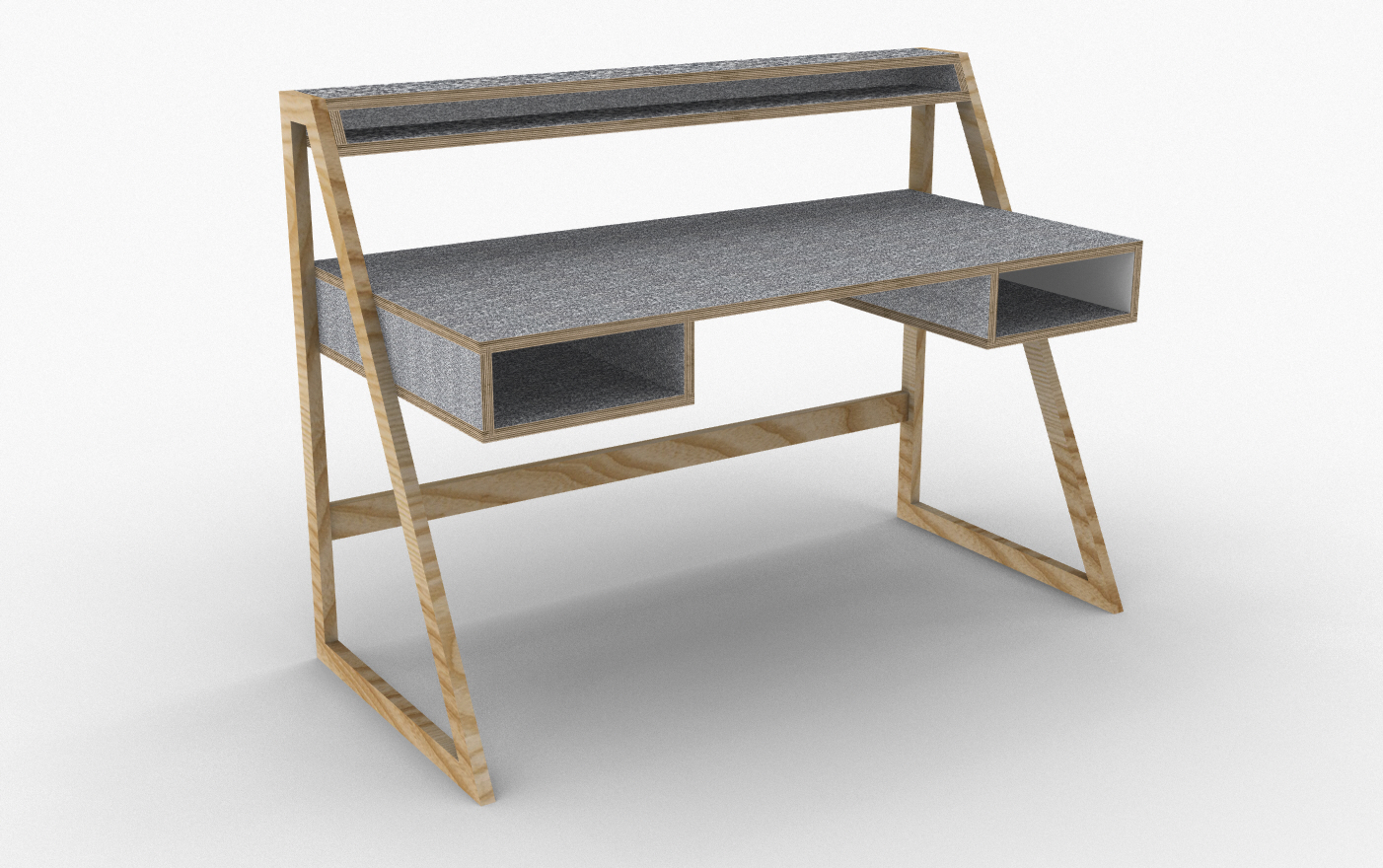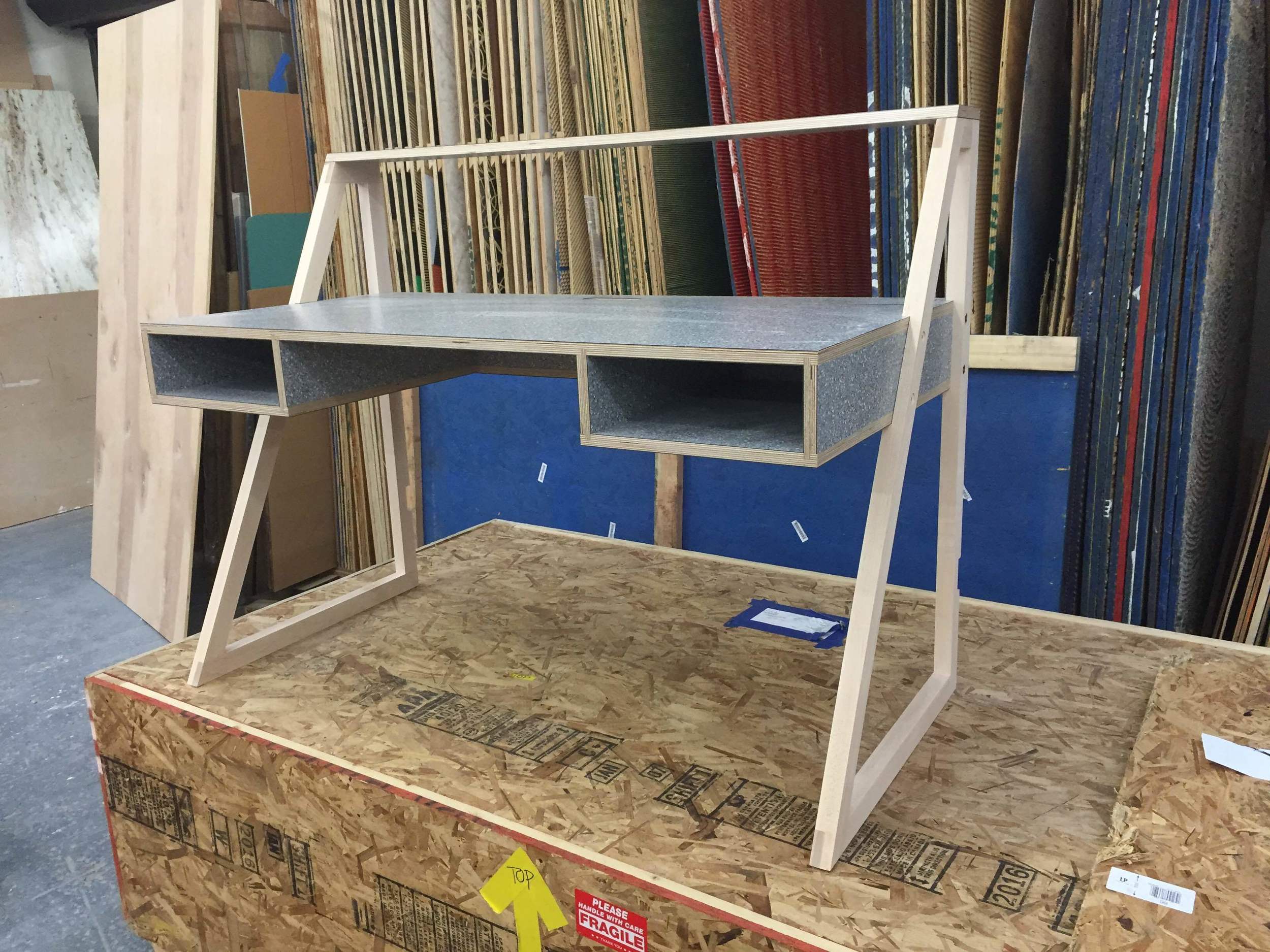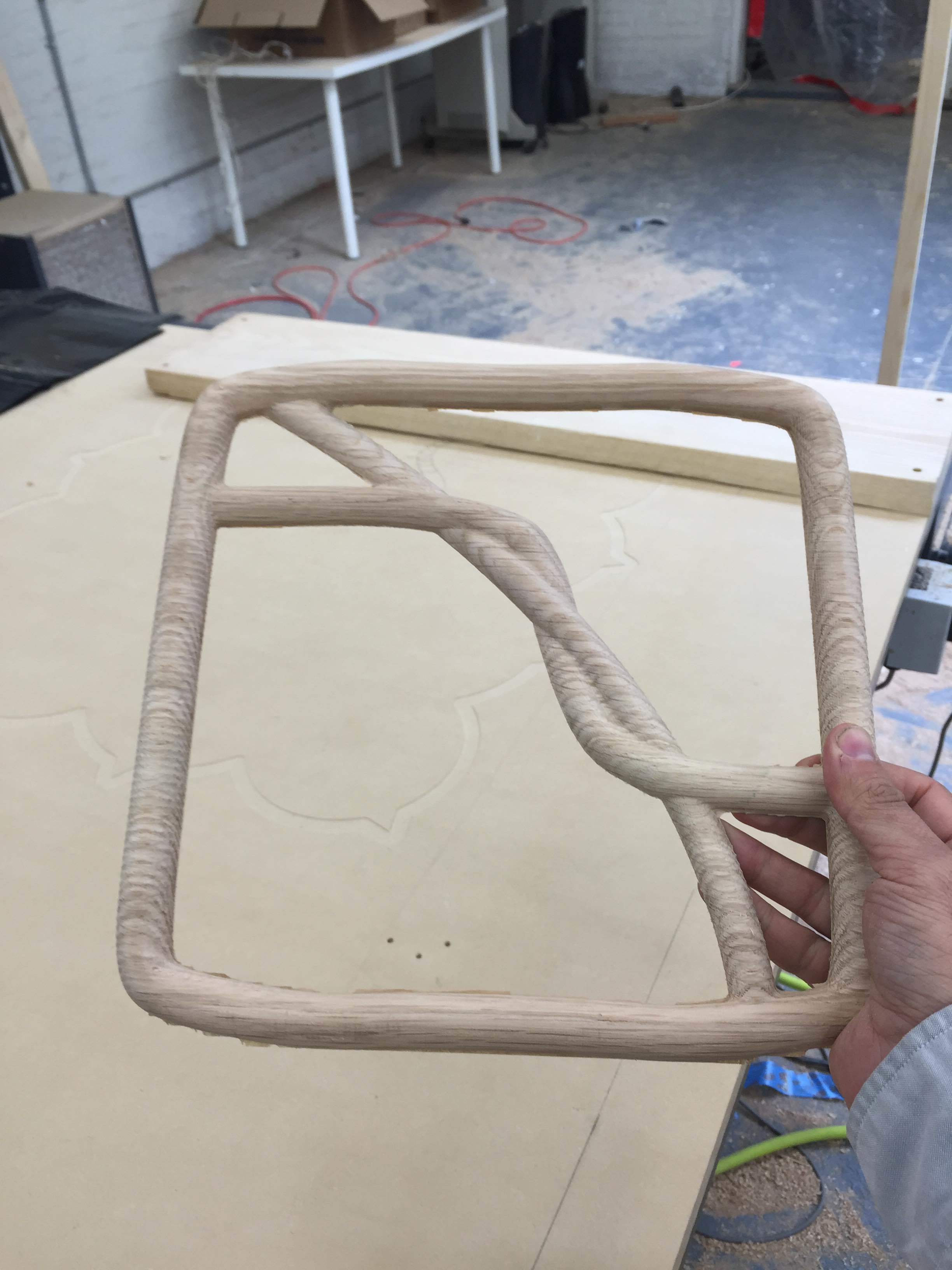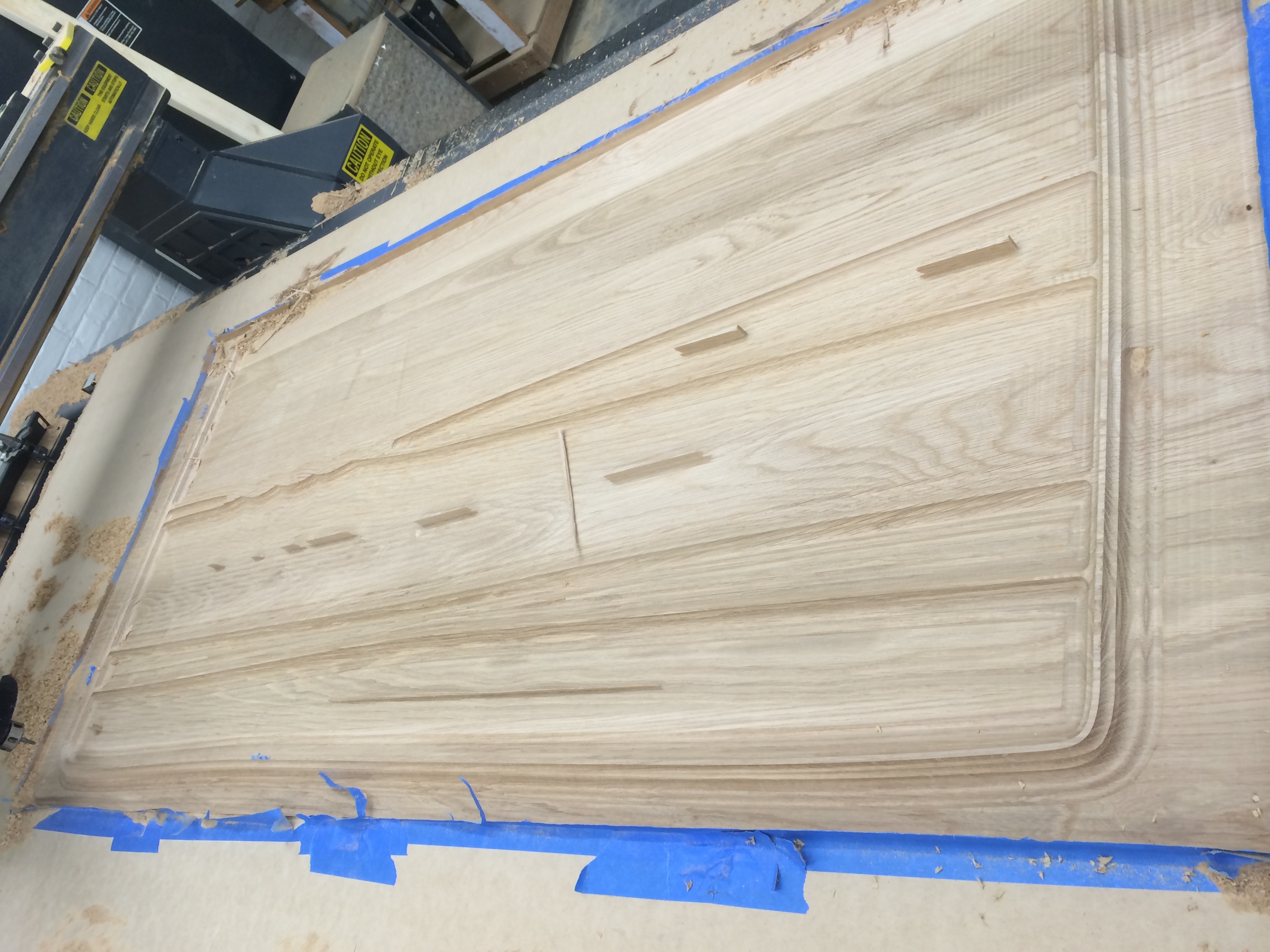 Cutting complex joinery from single solid wood panel (Jason Miller Studio).
Precision glue up using CNC registration (Jason Miller Studio).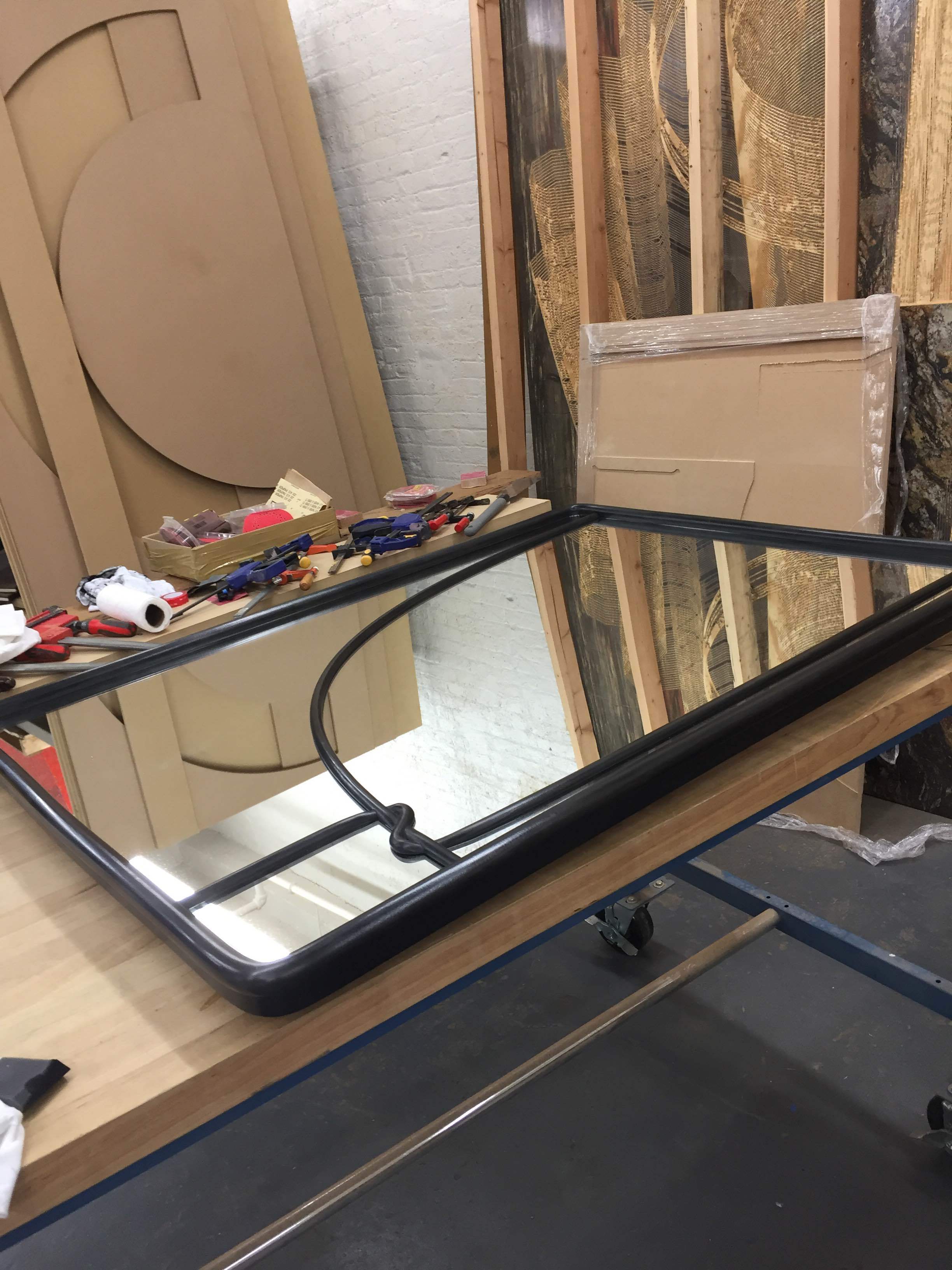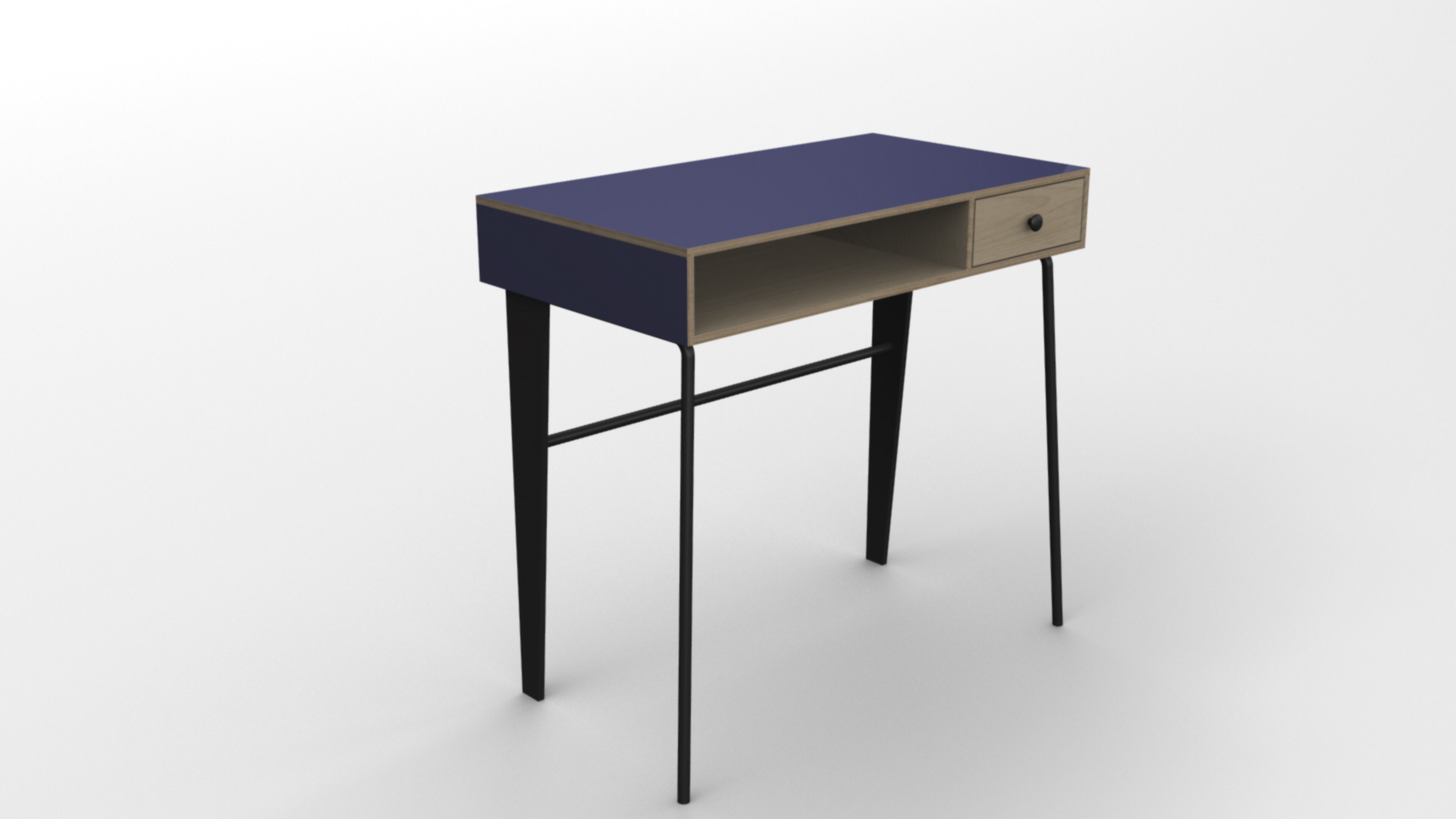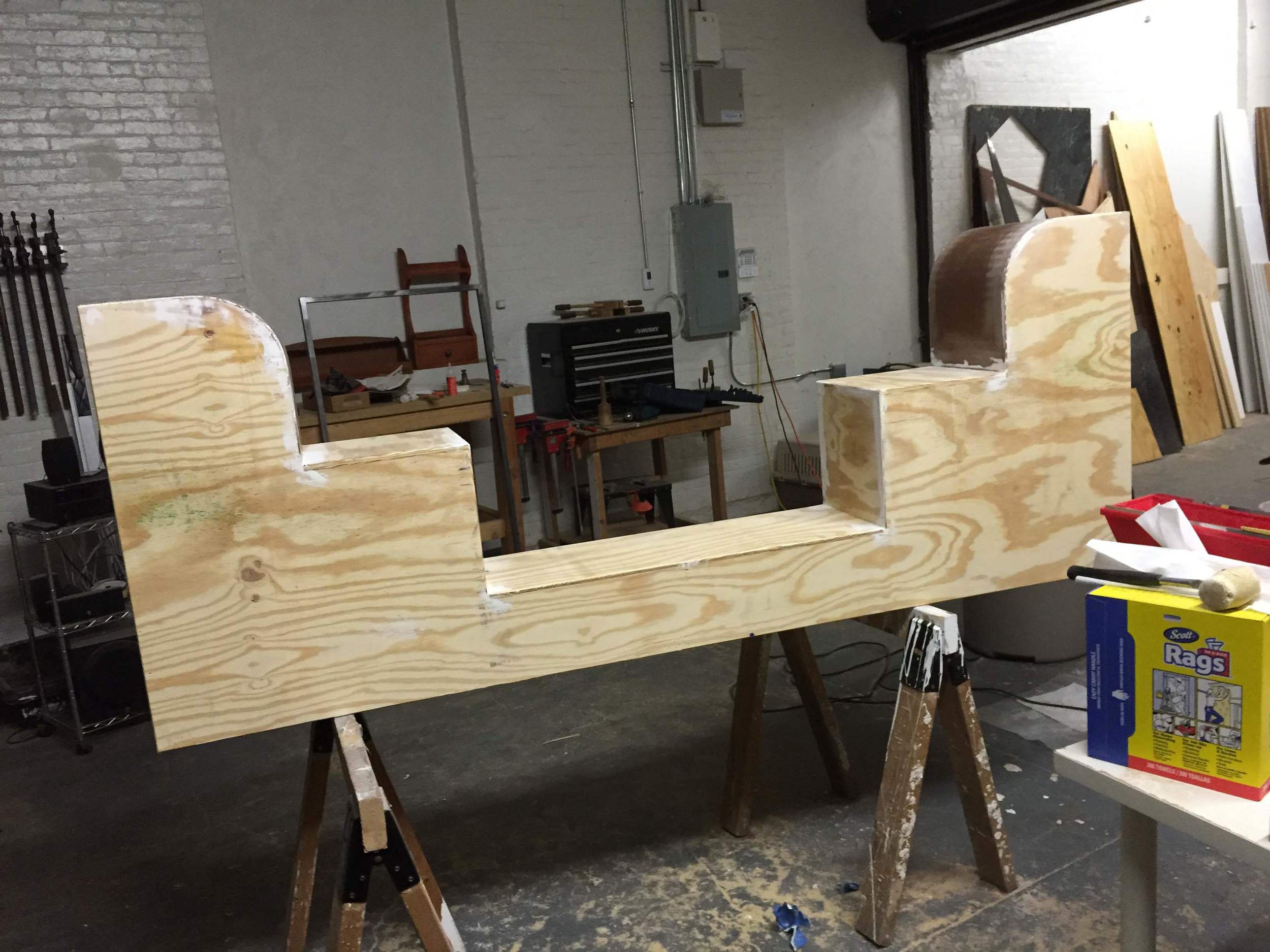 Large scale structures for retail display (Trademark).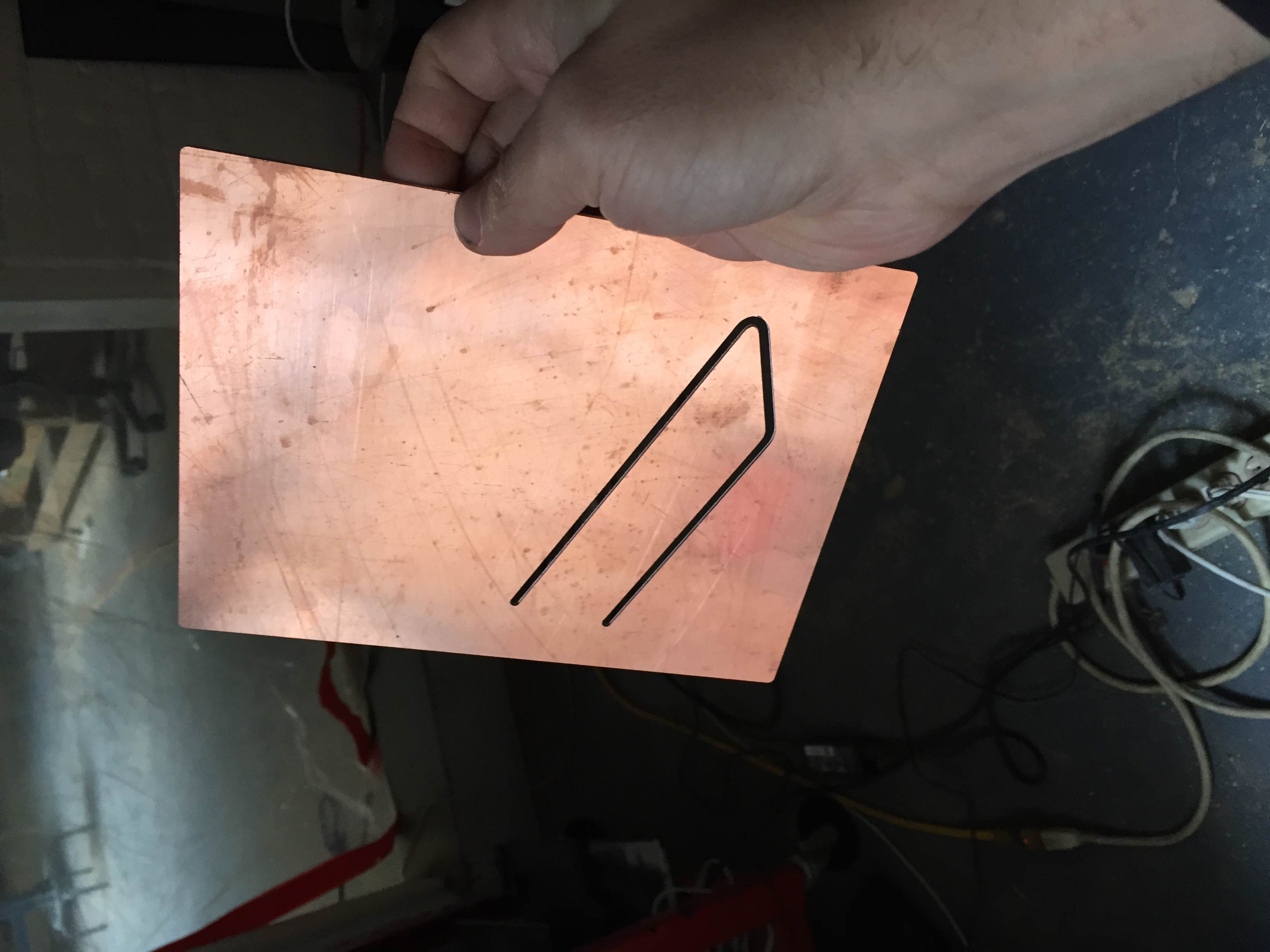 Prototype development (Good Thing).
Mitered acrylic risers (Platinum Guild International).
Table top (Alex Chow Design).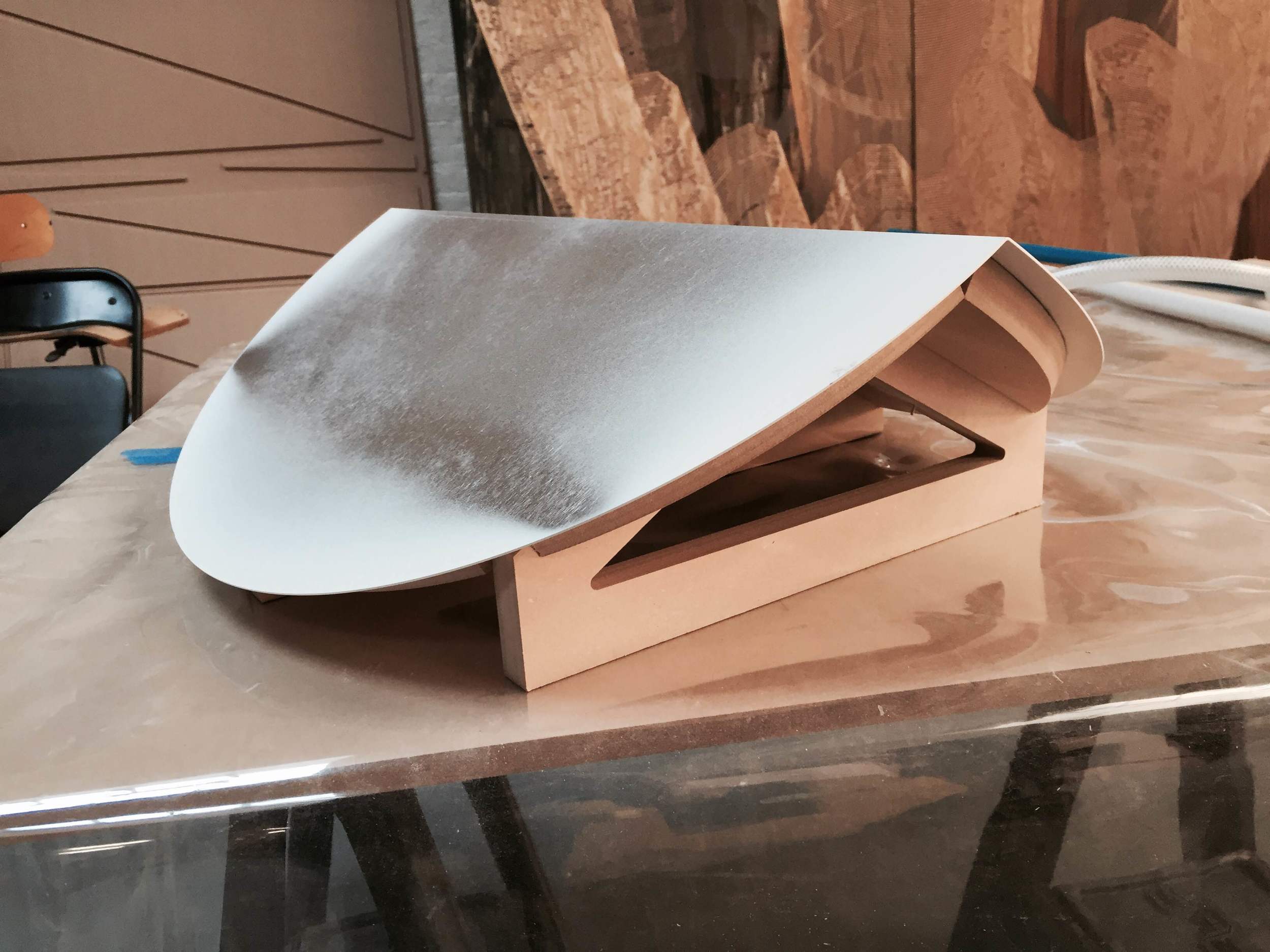 Shade production (Roll and Hill).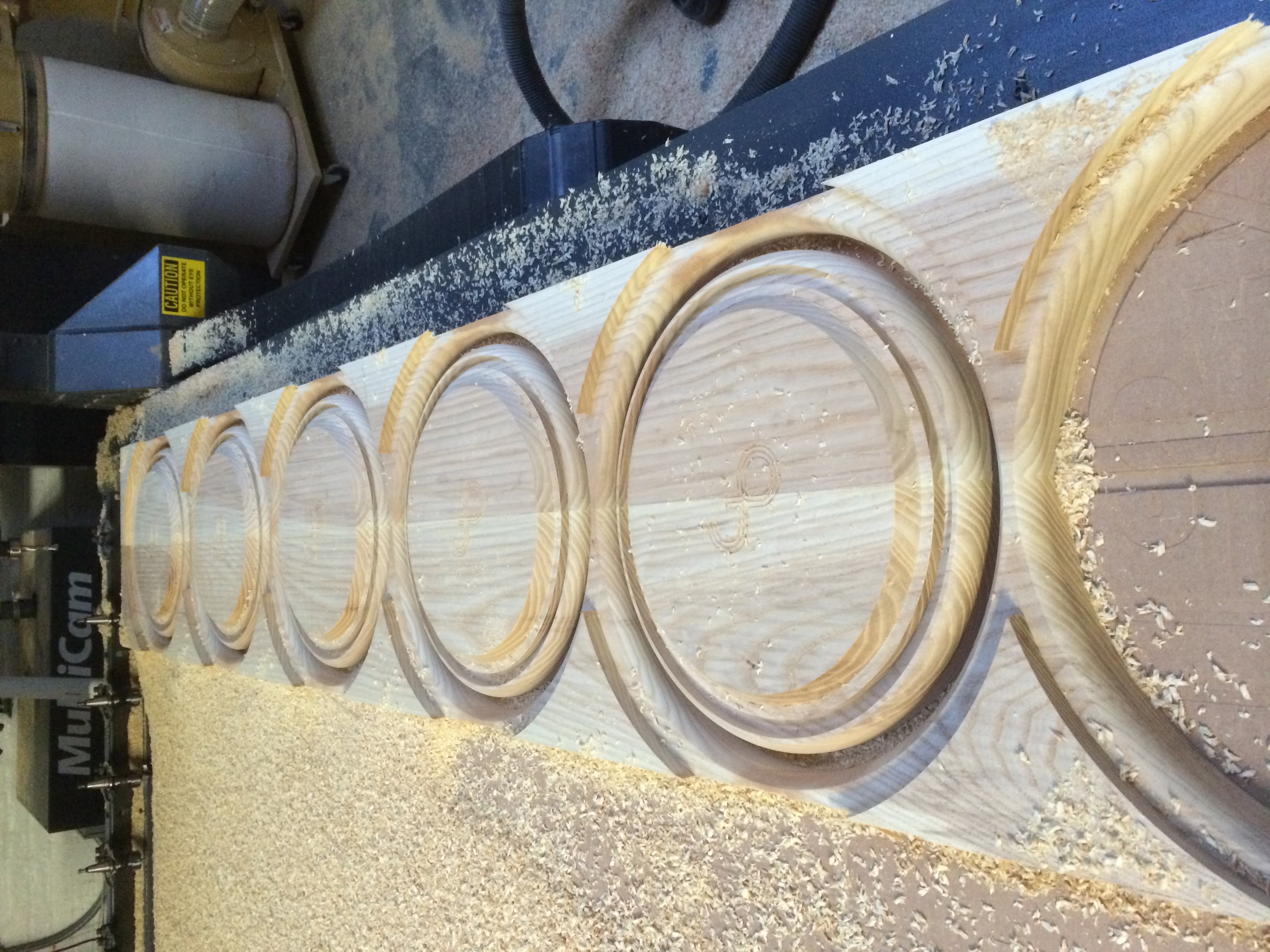 Stool top batch production (Debra Folz Design).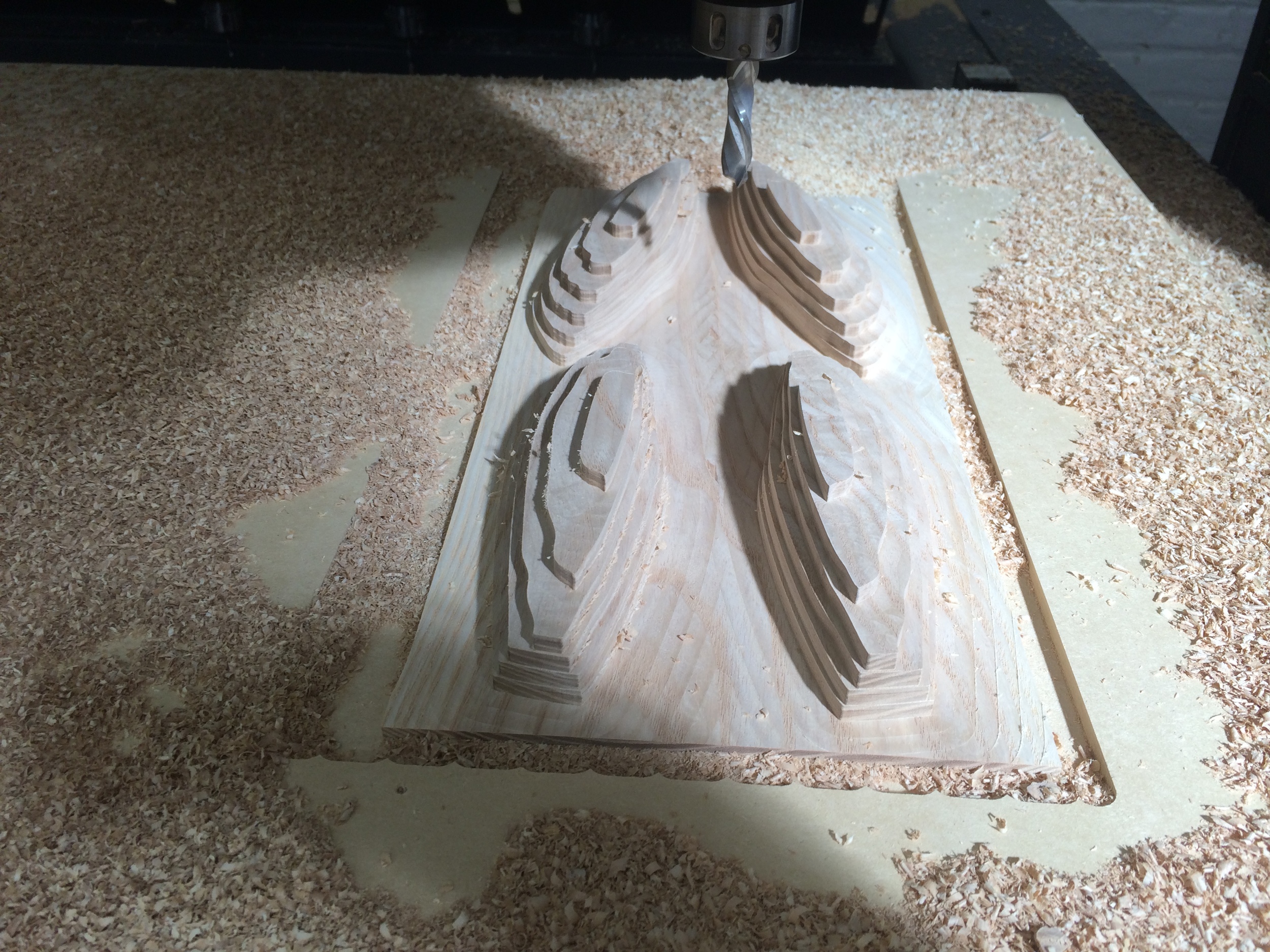 Teaching Digital Fabrication at the Rhode Island School of Design.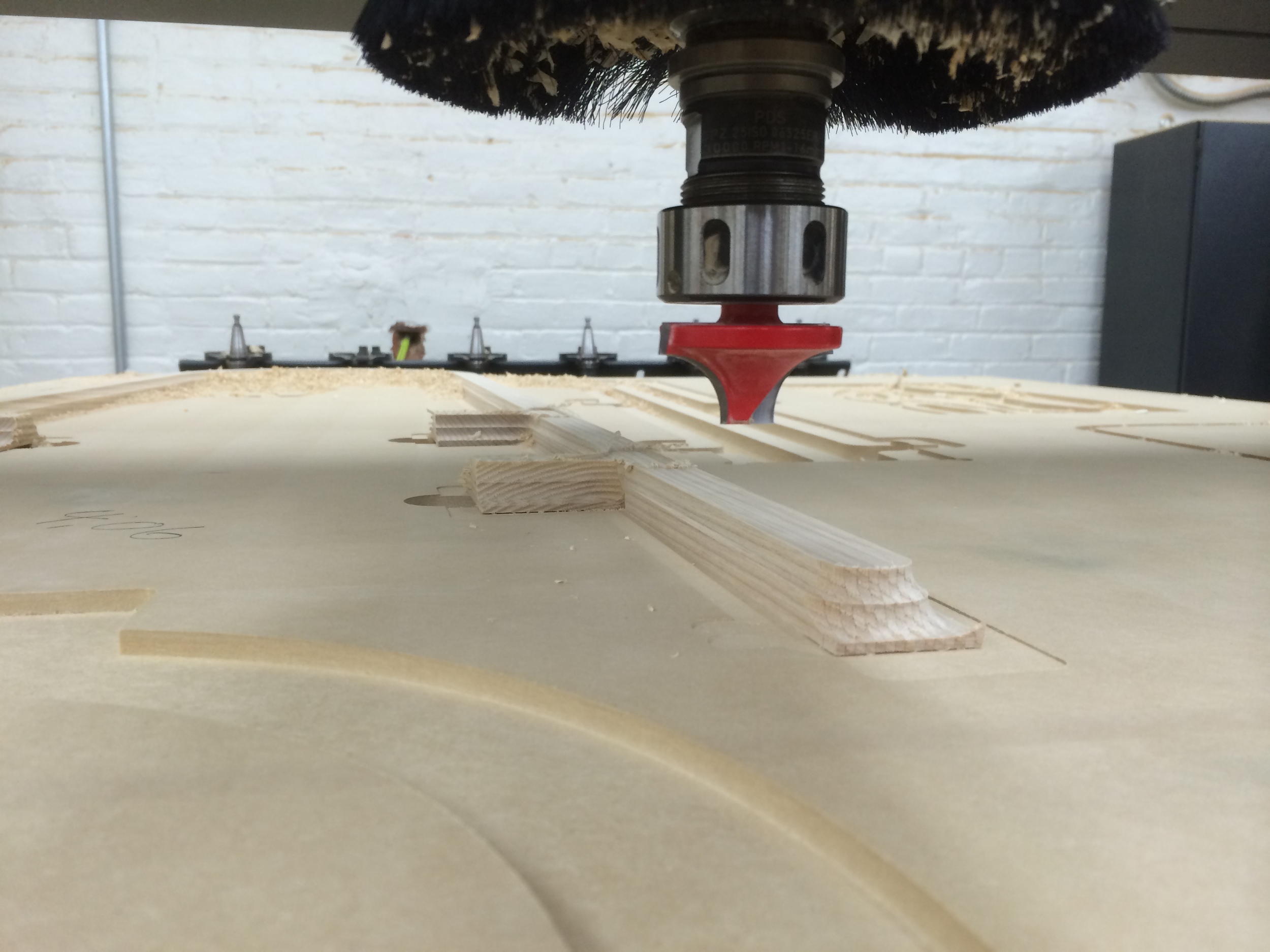 Rough milling ladder parts (Christopher Specce).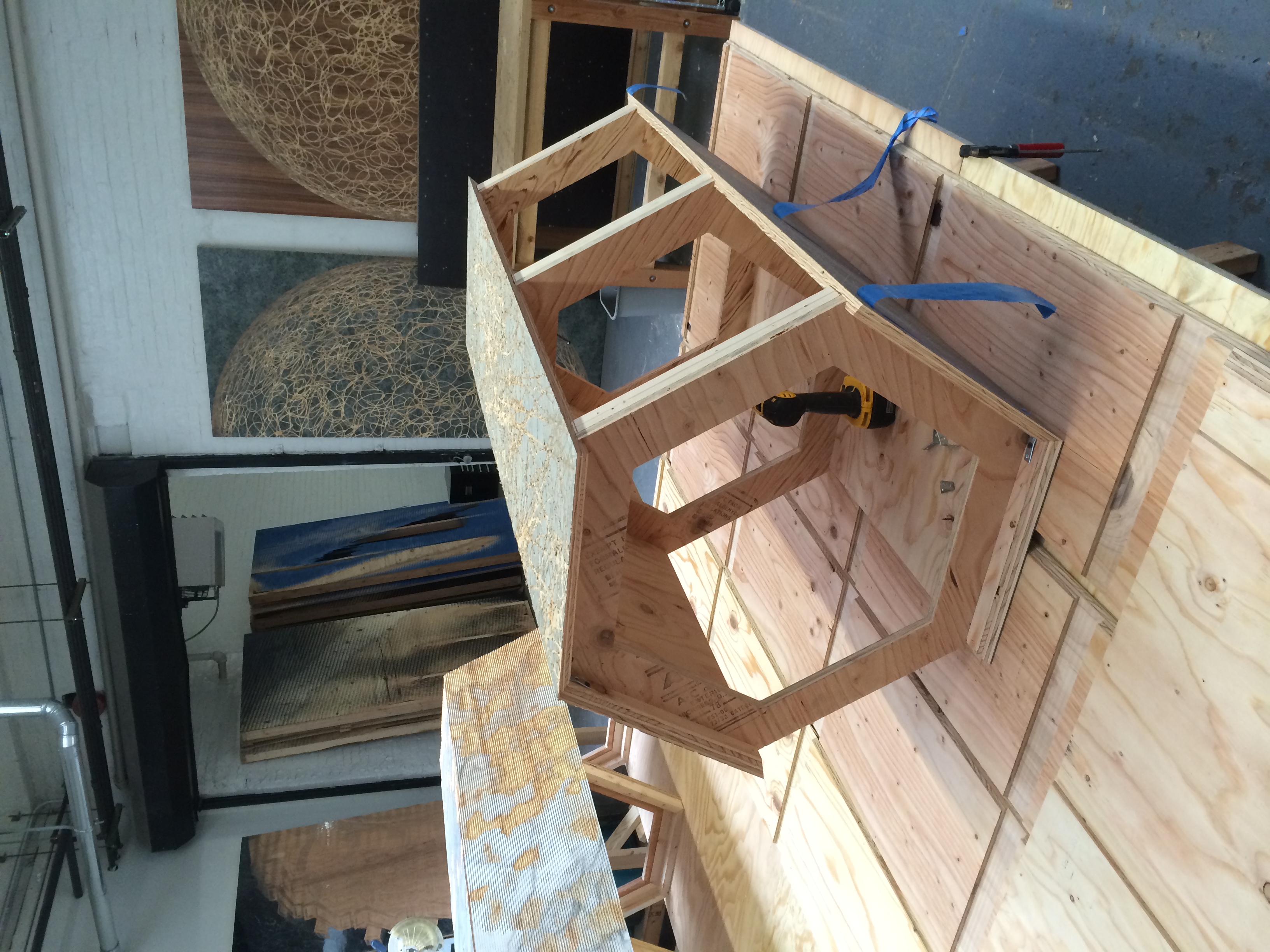 Full scale sculpture build and gallery installation (Michael DeLucia)
Custom display tables for Trade-Mark